MASSAGE SPA STING on TREASURE COAST
If you or someone you know has been charged with Soliciting Prostitution, Prostitution or Human Trafficking
or are concerned that you are facing arrest,
Contact Jeff Gorman Immediately.
The Jeff T. Gorman Law Offices understands how stressful these allegations are and
as a former Prosecutor, will build the strongest defense possible! 
Accused of a Sex Crime in Stuart Florida or Port St. Lucie Florida and need a Lawyer?
You need Gorman, an AGGRESSIVE Defense Lawyer!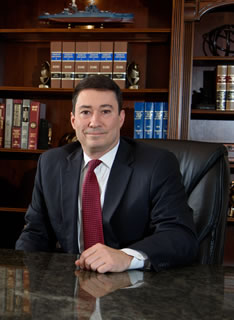 Sex crime charges are a serious matter. Aside from tarnishing your reputation, they can also have heavy prison sentences and require sex offender registration. It does not matter how grave your charges might be, you can count on Jeff T. Gorman Law Offices to give you the advocacy you need. Our firm offers aggressive defense and empathetic communication.
Life after a sex crime conviction can be extremely challenging. Convicted sex offenders have a hard time getting jobs, finding house, and even rebuilding relationships. The registry can decide where you are allowed to live or not live in some cases, restricting your choice of neighborhoods and areas. When your future is on the line, it is absolutely crucial that you reach out to a trusted Stuart sex crime lawyer.

Don't wait.
Contact the Jeff T. Gorman Law Offices for counsel!

Different Types of Sex Crimes
Under Florida law, a sex crime can refer to any criminal act that involves illicit sexual behavior. While some offenses may involve more minor penalties, others can carry life-long consequences. No matter what type of charge you are up against, you need to turn to a legal advocate you can trust to protect your reputation.
You can call on our firm if you have be accused of any of the following:
Child pornography

Internet or virtual sex crimes

Sexual assault

Child abuse

Indecent exposure

Rape
All of these charges come with serious penalties and have the potential to shatter your reputation. You cannot afford to settle for mediocre legalrepresentation. Reach out to our Stuart office today!
Get Counsel & Representation Today: Call Our Firm
When you are facing sex charges, it is crucial that you start building your defense as soon as possible. The Jeff T. Gorman Law Offices understands how stressful these allegations are. Our criminal defense lawyers in Stuart can work tirelessly to craft the strongest defense possible on your behalf. Regardless of how serious your accusations are, do not hesitate to call our offices. We serve clients in Okeechobee, Palm Beach, and all along the Treasure Coast. With your entire livelihood on the line, now is the time to reach out to our firm.
Read our AVVO Reviews

Saved my life!!
Got my Life Back
Saved me from having a record
What every lawyer should be like