Stuart Florida and Port St. Lucie Florida Domestic Violence Lawyers
Accused of Domestic Violence? Call (772) 232-7104 for a FREE consultation!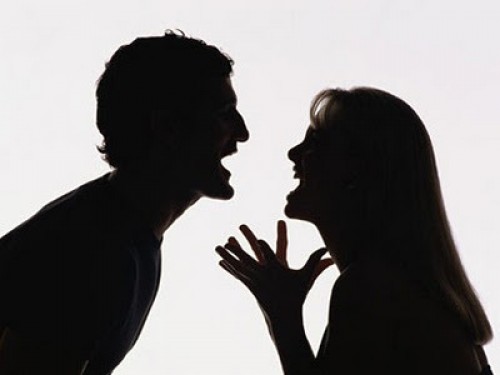 While the statistics on domestic violence are grim, we also understand the reality that many domestic violence charges are false. At Jeff T. Gorman Law Offices, you can defend yourself against erroneous allegations with a legal team has years of collective experience.
You can benefit from the fierce defense of former prosecutors and the seasoned counsel of a former public defender. We are ready to go the distance with you, even defending your rights in trial if necessary. We will maintain strong communication with you at every step. Do not hesitate to schedule your free case review with our team of skilled Stuart criminal defense attorneys today!


Available 24/7, we will provide the prompt response you need.
Call us at (772) 232-7104 to learn your potential defense options.
Leverage Your Case into a Favorable Position by Working with Jeff T. Gorman Law Offices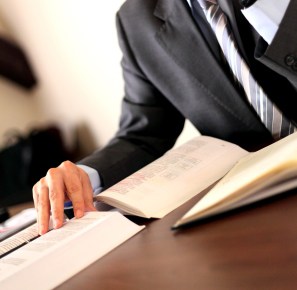 When the stakes are high, you need to be confident with your choice of legal representation. At Jeff T. Gorman Law Offices, our Stuart domestic violence lawyers have been protecting the rights and freedoms of countless individuals throughout Florida's Treasure Coast.
Though results are never guaranteed – and no ethical attorney shouldguarantee specific results – we are more than confident in our abilities to help you reach the best possible outcome in your case. With a proven record of solid trial results and an extensive background in fierce litigation, our legal team possesses the skill, tenacity, and perseverance needed to help you move forward with your life.
---
What Sets Our Firm Apart from the Rest?
Our team is comprised of committed professionals who draw on various backgrounds, including hands-on litigators, former prosecutors, and former public defenders.

We believe that every one of our clients deserves relentless, aggressive, and effective legal counsel – no matter their charges.

We maintain a high level of personalized communication for our clients by staying available 24 hours a day, 7 days a week.

We establish close client-attorney relationships by providing attentive, discrete, and compassionate legal advocacy from start to finish and beyond.

We utilize experienced gained from handling hundreds of successful cases and use our insight to bring your case into the most favorable position possible.

We have access to top-notch technologies and experts to uncover indisputable evidence that can act as a "smoking gun" in your case.
As former prosecutors, we know what is at stake in your case.
Don't risk your future – contact our firm today.
Facing an Injunction for Protection Against Domestic Violence?
You may have a chance to contest this court order at the hearing. Be certain to contact a legal advocate immediately to understand your options. If you are the respondent to an injunction, you could face serious restrictions, such as surrendering any firearms to a court.
Other restrictions an injunction could place include:
The petitioner is given full ownership of your residence (if you both live in the same household)

Order to pay child support

Complete counseling or undergo mandatory treatment

Stay 500 feet away from the petitioner's home, school, work, etc.
If any terms of the injunction are violated, you could face felony charges that could turn into a five-year prison sentence and a $5,000 fine. If you face charges of violating a domestic violence injunction or you need to fight this injunction, don't hesitate to contact a Stuart domestic violence attorney today for a consultation to review your options.
Understanding Domestic Violence Charges in Stuart
---
A domestic violence charge can cover a great deal of crimes, anything from stalking and kidnapping to aggravated assault and sexual battery. What defines the domestic violence offense is that these crimes are inflicted on a relative or member of the same household, including spouses, boyfriend / girlfriends, exes, relatives, roommates, and ex-roommates.
For any type of domestic violence conviction in Florida, you could face at minimum:
Five days in jail

Fines

Restitution

One year of probation

Batterer's intervention program
What are the penalties for domestic violence in Florida? This can depend on the type of offense. For example, for a charge of simple assault, you could face 60 days in jail, a $500 fine, and be ordered to pay restitution. Cyberstalking, harassment, aggravated stalking, and domestic battery could all be penalized as a third degree felony, meaning up to 5 years in prison and a $5,000 fine.
When you face charges that could permanently destroy your reputation, potentially derailing your career, you need to find the powerhouse defense our legal team is ready to deliver. Our legal team is ready to make sure your side of the story is heard.
Call (772) 232-7104 to Start Your Defense Today!
At Jeff T. Gorman Law Offices, we are available to provide trusted legal counsel around the clock, ready to aggressively defend your rights and clear your name. Don't wait to find the legal answers you need to protect your future. Request your free consultation now! We serve clients from Palm Beach to Okeechobee.
Get years of legal experience on your side.
Discuss your case with a Treasure Coast domestic violence attorney today!

Read our AVVO Reviews

Saved my life!!
Got my Life Back
Saved me from having a record
What every lawyer should be like