Jeff T. Gorman, Criminal Appeals Lawyer
Overturn your Judgment!
Port St. Lucie, FL., Stuart, FL., Okeechobee FL., Vero Beach, FL. and West Palm Beach, FL.
We fight for your rights, the way they should have been in the first place.
Call us now for a consultation! 772-888-8888
There is still hope!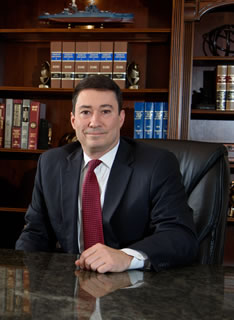 A conviction and sentence does not mean the case is over. There is still hope! Many times during pretrial and trial proceedings, mistakes are made.
Jeff Gorman is trained in the rules of evidence, the rules of procedure, and the law. Our experience and training ensure that we will not miss the small things–the things that sometimes make or break a case.
We find the mistakes, the instances where evidence was admitted when it should not have been, where evidence was not suppressed where it should have been, and so many more instances of the abuse of procedure.
We identify those mistakes and turn them into relief for you or your loved one! Let us help to find the light at the end of the tunnel, and maybe even shorten the tunnel!
The Criminal Appeal
Criminal Appeals Process
At the conclusion of trial or after the denial of a motion, the next step is to appeal. An appeal is filed in a higher court, and seeks to reverse an order of the lower court. In many cases, we look to have a guilty verdict, or the denial of a motion to suppress or dismiss reversed. In other cases, we seek to have the denial of a motion for post conviction relief or a motion to correct illegal sentence reversed.​
In appeal proceedings, we are generally limited to arguing that the trial court made a mistake–or violated our client's rights–when the it made a ruling. ​
Appeals are pursued by filing briefs, which are written arguments. No evidence, testimony, or witnesses are presented to the appellate courts. Everything, with the exception of the occasional oral argument, is done in writing.
We compose our briefs based on years of experience in trial law, appellate law, and written litigation. Writing is an art, and we treat it as such. ​
If you are considering filing an appeal in a criminal case for any reason, call us now!
Criminal Post conviction
Post conviction litigation takes place after a conviction. Post conviction motions and petitions are usually filed in the trial court where the conviction occurred. ​
There are many types of post conviction motions–almost an endless list–but, by far, the most common are the motion for post conviction relief (filed under Florida Rule of Criminal Procedure 3.850) and the motion to correct illegal sentence (filed under Florida Rule of Criminal Procedure 3.800(a)). ​
These two types of proceedings begin with a written motion to the court.
In each motion, we must assert the facts that give our client the right to relief from his conviction or sentence, as well as how the error affected the outcome of the case. Sometimes, these motions require substantial legal argument; other times, they do not.
Case Review
Every step of an appellate or post conviction case begins with reviewing the files, the evidence, and speaking with the client.
We never assume errors exist in a case. Instead, we aggressively dissect each case and find them! If a client's case has errors, we will identify them during our review.​
We hang our reputation of excelling in our review process on our experience and education. We conduct a three-step process when reviewing a case for errors:
First we beginning with a review of the case from a blank slate: what would we do if we were taking this case to trial?

Next, we review the applicable law. How can an attorney defend a case if he or she is ignorant of the law?

Finally, with the facts of the case and the law fresh in our minds, we attack the record of the case and speak with our client, identifying every possible error–or in other words, every possible avenue for relief for our client.​
If you would like us to review your or a loved one's case for error,
call Jeff now! 772-888-8888.
When your freedom and future hangs in the balance, we understand the enormous amount of stress you are dealing with. Our firm places a high priority on addressing our clients' concerns as promptly as possible, and we are available 24/7 to answer any questions you may have. We strive to make sure you are kept in the loop at all times so you can feel confident in your choice of legal representation. Our firm is proud to represent clients in Port St. Lucie, FL., Stuart, FL., Okeechobee FL., Vero Beach, FL. and West Palm Beach, FL. and the surrounding areas.


Read our AVVO Reviews

Saved my life!!
Got my Life Back
Saved me from having a record
What every lawyer should be like