Experienced Criminal Defense Lawyer Port St. Lucie Florida
Our Port St. Lucie, Florida Defense Attorney Will Fight For Your Freedom
Call Us at (772) 888-8888 For A Free Consultation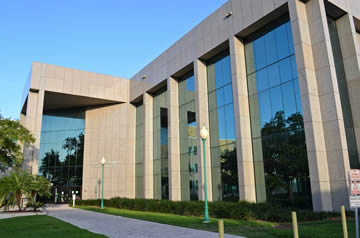 Since our beginning, Jeff T. Gorman Law Offices has never shied away from the tough cases. Whether you are facing murder charges or under investigation for embezzlement, our experienced defense attorneys can deliver the aggressive representation you need to defend your rights.
Why Choose Us?
24/7 availability

Responsive counsel – returning all phone calls promptly

Excellent communication – such as frequent updates on your case progress

Personal attention allowing clients to work directly with our attorneys

Customized representation that is tailored to your specific needs
We offer our clients with a wide array of services and facilities that will ensure procedural and professional integrity as well as guaranteeing the best defense in each case.
To our clients, we offer availability twenty-four seven for consultation and answering questions regarding the process. We also offer free, confidential consultations for each case. Each of our attorneys is professionally and responsive to cater to your needs, remaining in constant contact throughout each case. 
Our attorneys are also expert communicators. They will provide prompt updates on the progress of your case as it moves forward. Consequently, all our defense attorneys work tirelessly to meet the deadlines established in the timeline of a case. 
Our attorneys will also pay special attention to each client as well as each case, offering support in times of extreme stress and anxiety. Jeff T. Gorman Law Offices cares about the well-being and peace of mind of all our clients and dedicates itself to helping our clients navigate legal jargon and procedures. 
Moreover, our treatment of each case and client is tailored to suit their specific needs and circumstances. This is because we recognize the diversity in socio-economic, religious, political, and ethnic identities that our clients carry and come from. 
We at Jeff T. Gorman Law Offices believe in the constitutional right of all citizens' entitlement to a well-prepared defense. So if you are facing charges, have been arrested or fear that may happen soon, contact our Treasure Coast defense firm as soon as you can to begin work on your defense.
If you have been arrested or have reason to believe you soon will be, please don't wait to obtain the aggressive representation you deserve. Take the first steps to safeguarding your rights by contacting our Treasure Coast defense firm today.
Don't let one criminal allegation change your future.
Call our office at (772) 888-8888 to schedule a complimentary case consultation.
Why choose a former prosecutor & public defender? You deserve effective counsel when your freedom is at stake!
---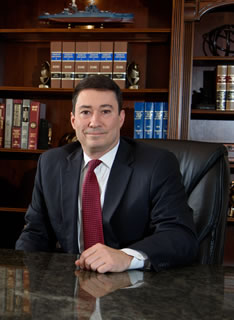 At Jeff T. Gorman Law Offices, some of our most accomplished and skilled team of attorneys have prior experience both with the prosecution and public defense. This access to the strategies and frameworks of prosecution provides us with invaluable insight that helps us predict the next move by the opponent. 
Our main strategy is thus to think like the prosecutor bringing the charges and exploring the various avenues that they may take, all to prepare our clients. 
So regardless of how challenging and complicated the charges may be, our defense lawyers are fully prepared to meet them to best represent our clients. The training received by our attorneys as prosecutors allows them to find loopholes and weaknesses in the prosecution's case. 
This enables our lawyers to use them to our client's advantage. With Jeff T. Gorman Law Offices, you can rest assured that our breadth of experience and knowledge will help us execute the dynamic strategies needed to win.
---
There are countless benefits to working with a Port St. Lucie Florida Criminal Defense Lawyer who has experience such as ours. Consider the following advantages you can gain by making the choice to work with Jeff T. Gorman Law Offices:

---
We use our experience from the other side of the fence to predict how prosecutors will try to present, prosecute, and penalize your case.

We use our knowledge to create effective counter arguments, challenges, and rebuttals to protect your rights and liberties.

We litigate and negotiate fiercely to help you secure the best possible outcome.

We utilize cutting-edge defense tactics, technologies, and resources to secure compelling and persuasive evidence that can be used in your favor.

We establish close relationships with our clients so that we can represent their side of the story in the most effective manner.

We never simply settle for a plea bargain or for the easy way out; rather, we proactively pursue the best results for you, including acquittal, dismissal, or expunction eligibility.
---
Dedicated Advocacy for Any Criminal Charge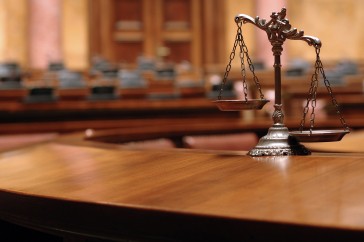 Jeff T. Gorman Law Offices offers its clientele a wide variety of advantages and benefits that make it a standout firm to be working with. Hence, you may want to consider the following when deciding as to which firm to go with for your legal troubles. 
As discussed above, our breadth of knowledge of prosecution and public defense prepares us excellently to address each legal proceeding as presented by the prosecution. This ultimately also helps us draft arguments and counterclaims to ensure the protection of your liberties. 
Our litigators are fierce and passionate in their defense, which will enable our clients to receive the best possible outcome for their respective cases. 
We also make ample use of multiple strategies, frameworks, technologies, and resources to acquire evidence. We then present it to the court in a timely fashion to ensure that it is used in our client's favor. 
At Jeff T. Gorman Law Offices, all clients, irrespective of the niches of their cases, are treated with dignity. We ensure that all those seeking professional legal aid have a safe space, which helps us get to know our clients. 
This intimacy helps us present the best defense that money can buy. Our motto is to give you the benefit of the doubt, so you feel heard and believed in sharing your story.
And lastly, we are relentless in our fight to get our clients the best possible outcome. This means never settling for a plea bargain or to look for an easy out. 
Instead, we continuously work to get our clients the best results that may include but are not limited to acquittal, dismissal, or expunction eligibility.
Our team of Port St. Lucie Criminal Defense Attorneys
defends a broad range of criminal charges!
---
Here at Jeff T. Gorman Law Offices, we cater to all sorts of charges, be it a misdemeanor or a felony crime. We understand and are sympathetic to our client's plight, being aware that this is a difficult time for them to be in.
We are adept at providing compelling advocacy during jury trials or in negotiations by being extremely supportive of our Floridians. This is why our reputation speaks for itself; we are regarded by those familiar with our work as expert litigators and legal defenders who fight for justice.
We are quite grateful for the respect and sincerity that we receive from our clients, as well as their commitment to transparency when dealing with us.
Be it bail hearings or courtroom representation, our seasoned legal team of defense lawyers will ensure that you are not left wanting for more at any time. For us, it is essential to be there for you and do whatever is necessary for your interests and freedoms.
Henceforth, our team of defense attorneys has defended a wide variety of criminal charges, which includes the following:
Juvenile crimes

Violation of probation
If you believe that you may be in danger of being charges, call us now!
We are available 27/7 for a FREE CRIMINAL CONSULTATION at (772) 888-8888.
Jeff T. Gorman Law Offices is always ready and prepared to receive our clients. We understand the anxiety and frustration that legal proceedings cause and are conscious that you may require assistance at any given time during the day. 
This is why we have made ourselves and our expertise available to you twenty-four seven. We aim to ensure that you know everything about your case.
For this purpose, we are constantly in touch so that you may feel secure in your choice to have picked our firm for representation. We are proud to be representing clients from Okeechobee, Palm Beach, and the surrounding areas.
So are you prepared to protect your constitutional liberties? Call us at our offices now to receive a free consultation!
Ready to protect your freedoms and your liberties? Take action before a prosecutor can!
Call our offices today or request a free consultation to get started.


Read our AVVO Reviews

Saved my life!!
Got my Life Back
Saved me from having a record
What every lawyer should be like