DUI Lawyer In Stuart Florida Covering Port St. Lucie Florida to West Palm Beach
17+ Years of Collective Experience
Call (772) 888-8888 to Learn Your Defense Options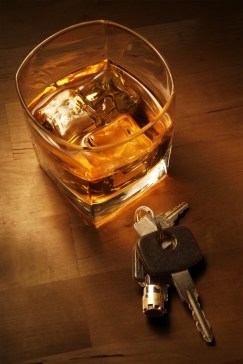 In Florida, a person may be charged with a criminal DUI defense if they are found driving under the influence of alcohol, illegal or prescription drugs, or any controlled substance that may impair their ability to operate a motor vehicle.
Why Choose Us?
24/7 availability

Free and confidential case consultations

Responsive counsel – returning all phone calls promptly

Excellent communication – such as frequent updates on your case progress

Personal attention allowing clients to work directly with our attorneys

Customized representation that is tailored to your specific needs

Nearly 20 years of experience defending clients
Because of the high probability for damage to property and significant bodily injury, prosecutors typically exhaust every legal means to secure a conviction. This means even first-time offenders could be subject to life-changing criminal penalties.
If you have been arrested, then you will have a very limited time to take action. Call or Chat now to request a FREE case consultation and learn your potential options.

At Jeff T. Gorman Law Offices, we recognize the hardline stance the Florida justice system takes on DUI offenses. If you are facing any type of DUI criminal allegations you need to retain highly skilled legal counsel immediately to ensure your rights are protected! Our team
of hard-hitting Stuart DUI lawyers can deliver zealous advocacy to help you defend your driving privileges, your freedom, and your future.
We demonstrate exceptional skill and confidence – especially in complex situations.
Contact us immediately at (772) 888-8888 to learn how we can help save your license.
You may only have 10 days to save your driver's license! Let our defense team help you.
---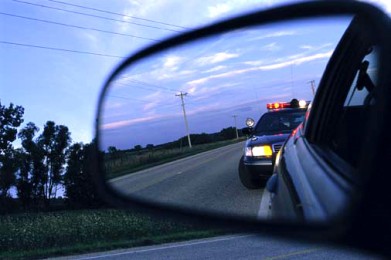 Upon an arrest for a DUI, refusing a chemical test, or failing a chemical test, a police officer will automatically suspend your driver's license.Once your license has been suspended, you will have up to 10 days to request an administrative hearing to challenge the suspension. Failure to act within this short period of time could result in the ability to reinstate your license.
Although the administrative license suspension hearing is only one aspect of a DUI arrest, it is a very important one. In addition to potential criminal proceedings and repercussions, administrative license suspensions are considered to be civil penalties. You will need to take immediate action to prevent or reverse your suspension with a Stuart DUI lawyer.
---
Why Clients Choose Our Stuart Criminal Defense Firm
We have nearly 20 years of collective experience to our firm's name.

We have successfully advocated on behalf of countless clients throughout Florida's Treasure Coast in all types of criminal defense matters, including DUI defense and license hearings.

We are former prosecutors and public defenders who have committed our careers to fighting for clients who have been criminally accused.

We know how to accurately and effectively challenge police reports, statements, or prosecutors due to our aggressive litigation tactics.

We stay available for our clients 24 hours a day, 7 days a week to provide you with reassuring counsel – regardless of the time, day, or place.
We take your rights, interests, and privileges seriously.
Call our offices now to learn how we can help you.
DUIs Are Beatable. Work with a Former Prosecutor Who is Ready to Challenge Law Enforcement on Your Behalf!
Did you know the tests that law enforcement officers ask you to perform after they pull you over for suspicion of a DUI are essentially designed to make you fail? A failed Field of Sobriety Test provides the officer probable cause to administer a blood alcohol concentration (BAC) assessment, such as a breath or blood test. BAC tests are notoriously inaccurate if not administered properly or calibrated correctly. Knowing this DUIs are beatable, especially when you trust your case to our skilled team.
If have been arrested for any type of DUI accusation, we are ready to help you fight your charge by:
Determining standards of probable cause in your DUI stop

Challenging the validity and accuracy of any BAC tests administered

Examining the chain of evidence, including seizure of property, transfer of custody, and storage of BAC samples

Providing medical reasons for why you have failed a BAC test such as acid reflux, diabetes, or other health issues
Our Stuart criminal defense lawyers understand that your decision to drive after having a drink or two was most likely was based on a simple miscalculation, not criminal intent. Regardless of whether or not you were too impaired to drive, our team is here to make sure that your constitutional rights have not been violated by law enforcement officers.
Contact our firm to discuss your DUI charges & defense options for free.
Even a DUI conviction on a "lessor" charge can do significant damage to your professional reputation, your employment and educational opportunities, and your ability to obtain affordable insurance. More serious offenses can result in up to a year in jail, a $5,000 fine, and a 10-year license suspension.
Regardless of the nature of the charges, whether it is a traffic ticket citation, criminal traffic charge, or driving with a suspended driver's license, DUI cases are rarely as open and shut as prosecutors would like you to believe. Don't leave your future in the hands of a justice system determined to convict you for the maximum punishment allowed!


Read our AVVO Reviews

Saved my life!!
Got my Life Back
Saved me from having a record
What every lawyer should be like