Traffic Ticket, Citation & Infraction Speeding Defense Lawyer in Stuart Florida and Port St. Lucie Florida
Call 772-888-8888 for a Free Consultation with Our Stuart Defense Attorneys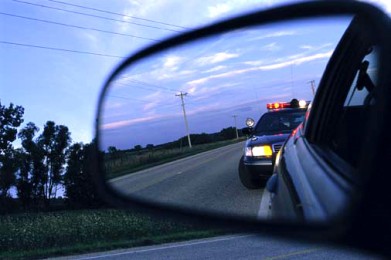 If you have been charged with a civil traffic infraction, paying the fine is the same as pleading guilty to the offense. This will automatically tally points against your driver's license, potentially increasing your insurance costs and the chance of your license getting suspended, especially if you have prior traffic tickets and citations on your record.
At Jeff T. Gorman Law Offices, our Stuart criminal defense attorneys understand that many traffic tickets are issued on shaky grounds. With years of experience to our name, we can save you the headache and costs of a traffic citation, helping you preserve your driving privileges.
Request your free case evaluation
from a Stuart traffic ticket attorney: Former prosecutors could start defending
your driver's license today!
Penalties for Speeding Infractions & Traffic Tickets
A speeding citation might land you anything from a $25 to $250 fine, but it will most certainly land you with points, all of which can add up, not only in an increase in your insurance premiums, but also in points that could end your driving privileges for months. Based on speeding violations alone, your license could be suspended for up to 30 days, three months, or even a year.
How many points does it take to suspend your Florida driver's license?
12 points accrued in 12 months

18 points accrued in 18 months

24 points accrued in 36 months
How can you fight your traffic ticket in Stuart?
It depends on the circumstances detailing your case. For instance, were you cited for driving over the posted speed limit? Were you ticketed for going at what was subjectively deemed an unsafe speed given the road conditions?
You may be able to challenge the officer's noting of your speed; you may even be able to assert that the officer misidentified your car, confusing it with the vehicle of the true offender. If there was an emergency, you could have the chance to explain that you had to speed up to prevent injury or damage. With the help of a skilled traffic citation attorney, you may be able to successfully defeat your ticket! Don't hesitate to see how
Jeff T. Gorman Law Offices can provide the top-notch representation you deserve.
Our team can help you save your driver's license! We are available 24/7: Contact our Treasure Coast traffic ticket lawyers today if you have been issued a ticket in any of the surrounding areas,including Okeechobee and Palm Beach​.



Read our AVVO Reviews

Saved my life!!
Got my Life Back
Saved me from having a record
What every lawyer should be like